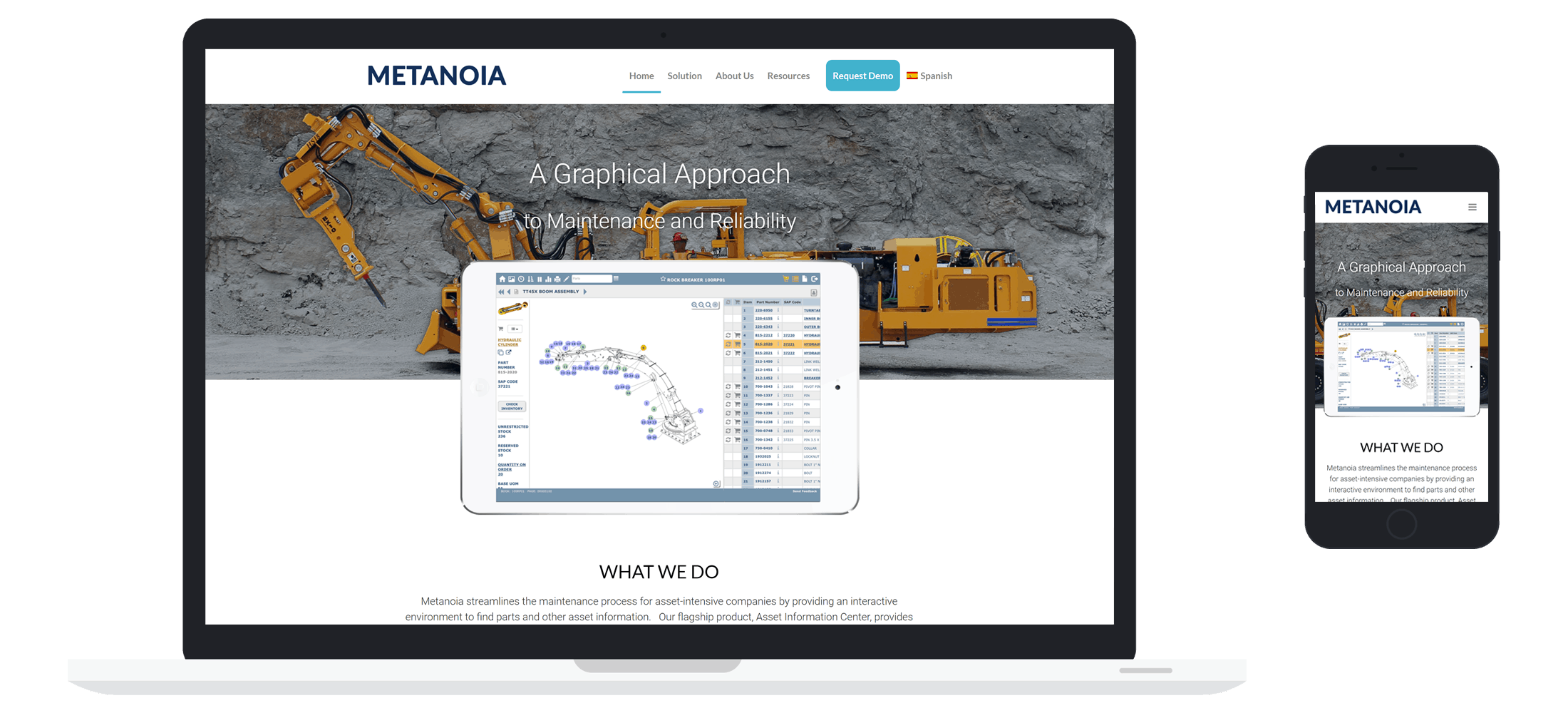 The Brief
Metanoia was expanding their presence in the United States and needed a new website to reflect their North American focus. Jon  wanted a functional website that he could easily update himself and was flexible enough do effectively display their various information types.
Jon had used WordPress in the past – but found managing updates, plugins, security and all the rest was too much work. They also wanted the website to be an integral part of their existing marketing funnel.
The Approach
We started with an information analysis to determine the best way to sort and display Metanoia's datasheets, case studies FAQ's and more. We created a sitemap to quickly layout the different data types and how they would interact with each other.
Metanoia goal for the website was increasing demonstrations with potential customers – so we prominently displayed a book a demo page in the menu and made booking a demo easy and pain free for the customer.
To build out the entire website we used our drag and drop page builder to allow Jon and his team to make quick changes, create pages and test quickly.
Using SiteSpot managed hosting, Jons concerns with updates and security were no longer a concern.
The website design was structured around the goal of getting website visitors to call or fill out a contact form to talk with Wireless Edge. We positioned the request a call and contact us button prominently on every page  so that its always visible on desktop and mobile. We also included the phone number prominently at the top of each page.
The overall website design was modern, bold and clean with a style that compliments the Wireless Edge brand.
The Result
With our managed hosting, and support team – Metanoia doesn't need to worry about problems with their website.
I battled with an outdated version of WordPress for months, and it was slowing my business down. My SEO was practically non-existent, making changes to the website was laborious and I had to pay ridiculous amounts for any development.

Within a couple weeks of moving to SiteSpot, I had a sleek and powerful website. I recommend SiteSpot to any business looking for a powerful and easy web solution.
Stop wishing your business was better online.
Let us help you amaze your customers.