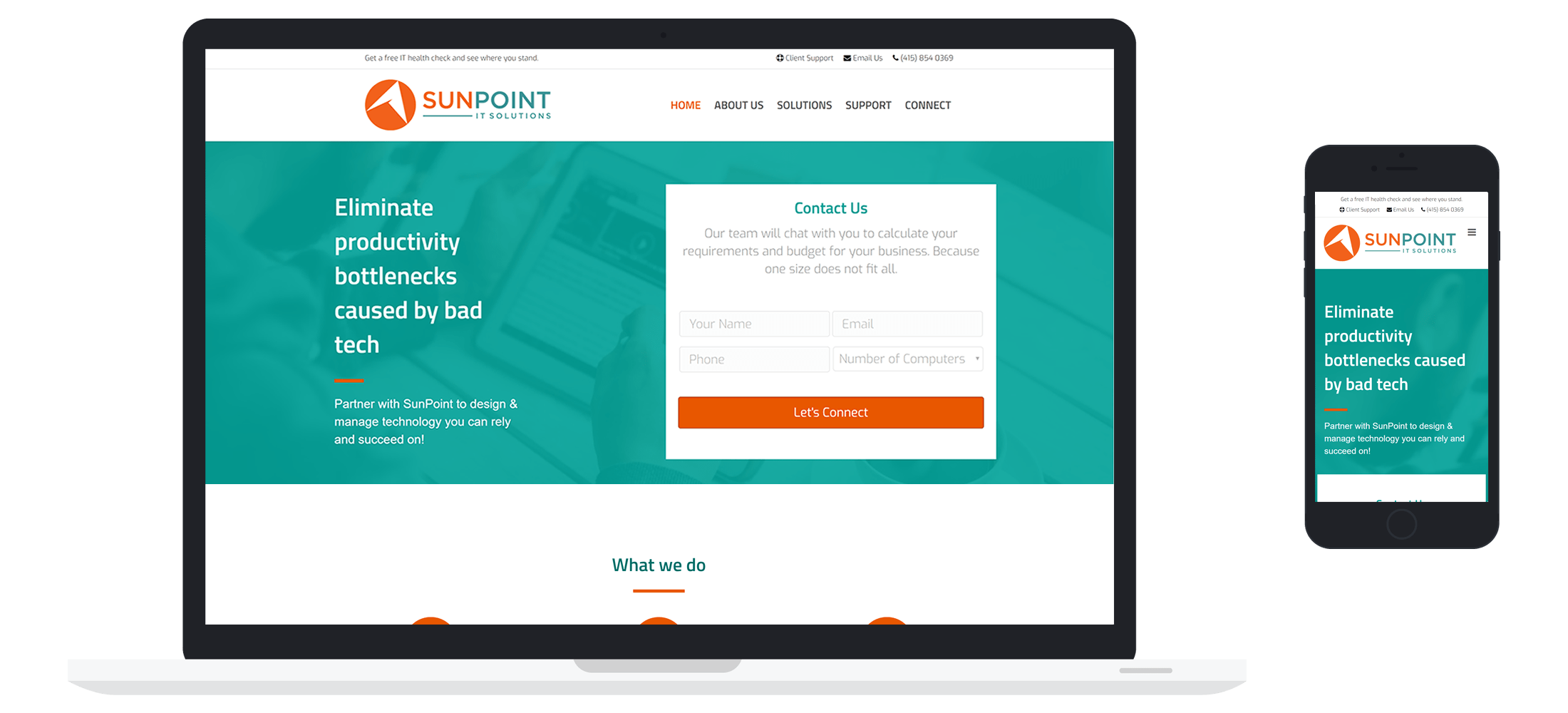 The Brief
Nick was starting a new MSP (Sunpoint IT) and had tried his hand at a BYO website. After experiencing the pain of DIY not working out well, he wanted a professional design – with his personality. Nick also wanted a great looking and professional site that would appeal to new customers when they visited the site.
The Approach
We kicked off the project by learning more about Nicks business and strategy. We did a competitive analysis of the other MSP's in the bay area to see what they were doing how they marketed themselves.
We took to a 'efficiency' approach to attract customers looking to increase their productivity and efficiency by systematizing and adding process to business through better use of technology.
The website design was structured around the goal of getting website visitors to call or fill out a contact form to chat with Sunpoint IT. We positioned the contact us button prominently on every page  so that its always visible on desktop and mobile. We also included the phone number prominently at the top of each page.
The overall website design was modern, bold and clean with a style that compliments the Sunpoint IT brand.
Stop wishing your business was better online.
Let us help you amaze your customers.