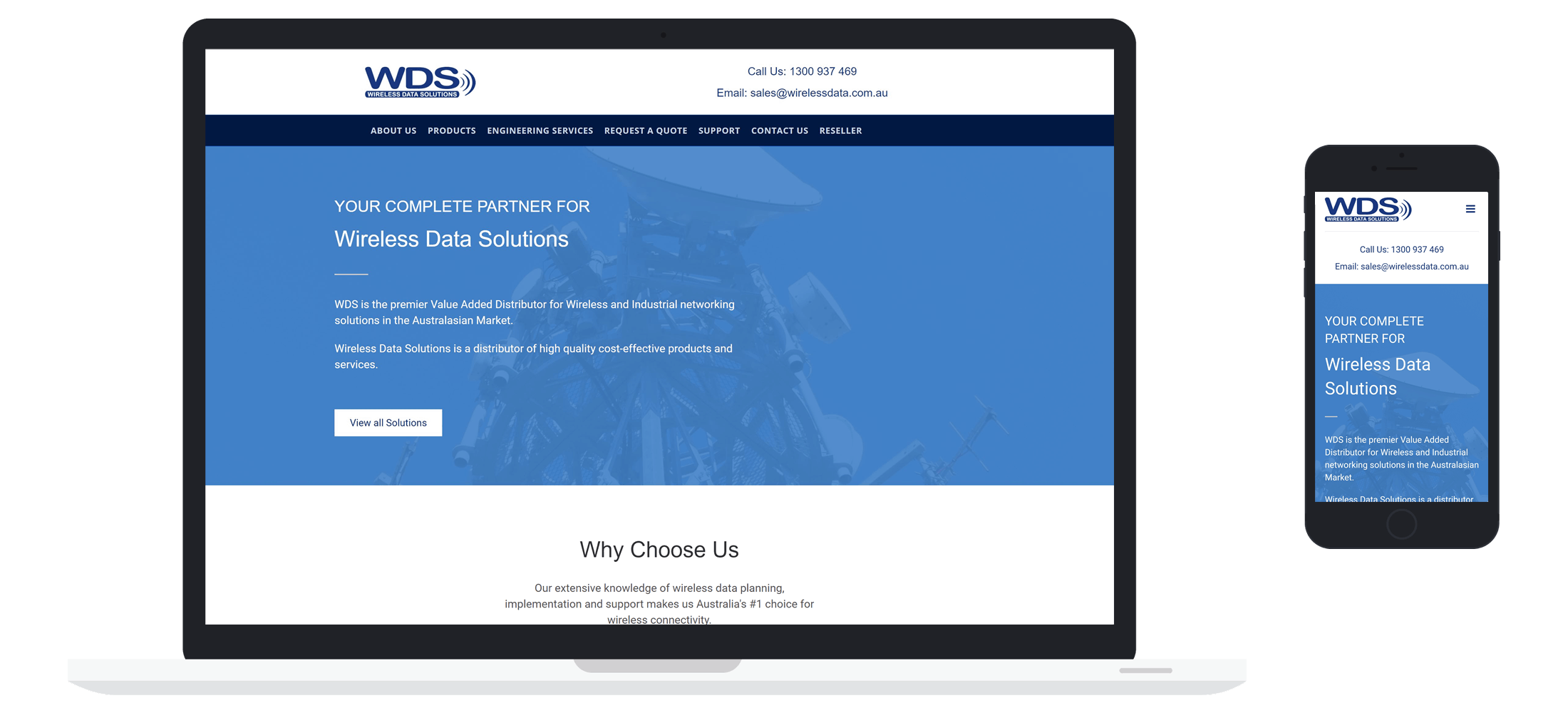 The Brief
Wireless Data (WDS) needed a pair or websites to manage their two business arms. Their old websites had become old and difficult to manage, and had been listed as a hacked site on Google. As a hardware distributor with professional services, WDS needed to ensure that both resellers and end users had a good user experience, and flowed from initial site visit to contacting or placing an order.
WDS' old e-commerce solution required a lot of manual processing and order management to run the business, and wanted to investigate if it was possible to avoid this in the future.
On top of that, WDS wanted an easy to use solution that would not break over time, yet was robust and flexible enough to allow for multiple branding options, plus e-commerce.
The Approach
We met with WDS to create a plan for how their website was going to fit into their marketing plan. From there we fleshed out the website structure and user flow to ensure conversions for both distributor clients and end users.
We built the customer site with WordPress and WooCommerce to facilitate a full e-commerce experience, and set up an automatic sync with the WDS inventory management system to ensure no 'out-of-stock' products were accidentally sold.
WordPress multi-site was used to ensure that WDS could manage both of their websites under a 'single pane of glass' management platform. WDS can now share assets between their two websites without searching for information.
The Result
WDS is now able to convert their website visitors over 100% better than with their old website, and their out-of-stock orders have stopped completely. They also spend no longer spend time updating their inventory in their online store, or updating stock from orders in their inventory management system.
With managed SiteSpot hosting, WDS doesn't have to worry about going out of date, and their website will always remain secure and fast.
Stop wishing your business was better online.
Let us help you amaze your customers.