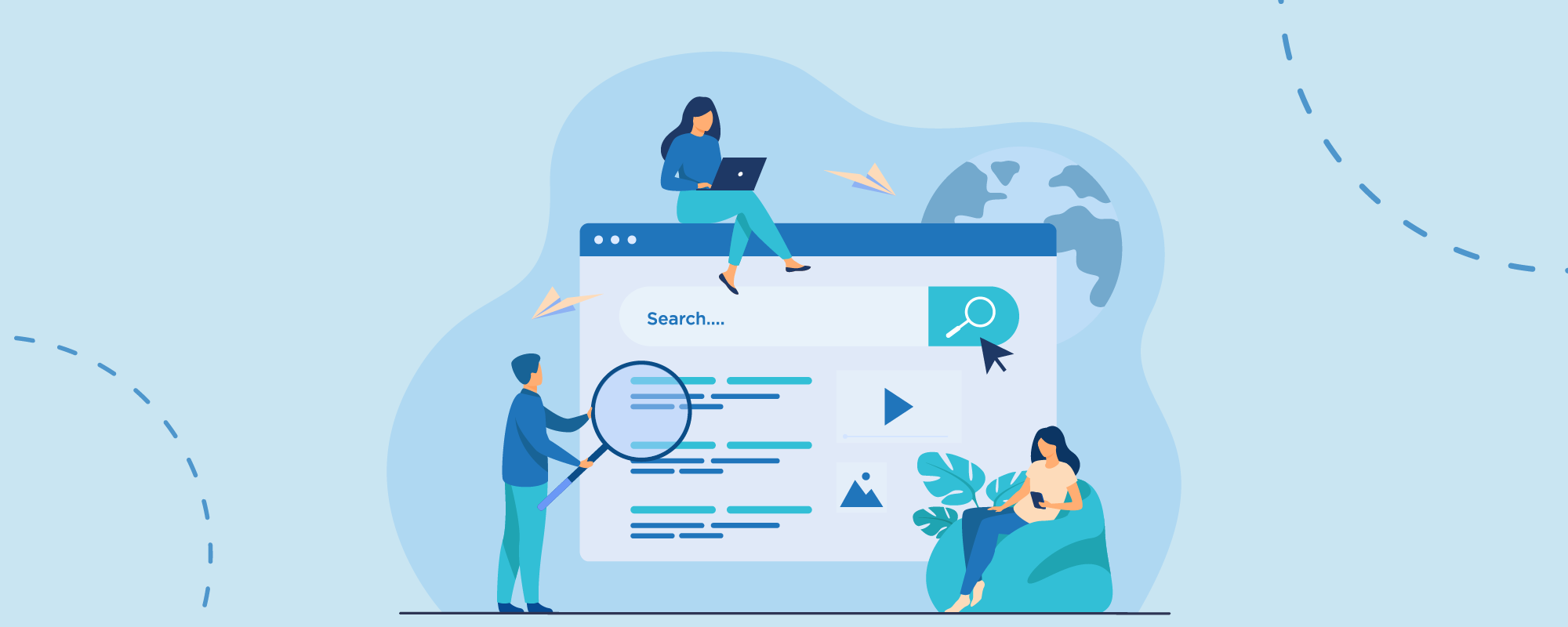 The SiteSpot Local SEO Checklist
It's no secret that most users rely on the internet more and more. If you own a business and you want more exposure to a wider range of clientele in your locale, then your best bet is to optimize your website for Local SEO or develop a website optimized for Local SEO.
In this article, we will discuss essential elements to optimize your website for local search whether you have an existing website or you are looking to develop a website for your business.
Google My Business (GMB) account
Remember to add the following information about your business:
Business Name
Business Address
Phone Number
Website
Business Hours
Business Category
Tips:
1. For a more professional feel, add your business logo as your profile image and upload several images of your business or products.
2. Do not forget to update your availability to accommodate holidays.
3. Regularly update your status in your business page to reflect the latest news about your business i.e. promotions, events, etc.
4. Optimize your business listing by choosing the most appropriate categories that are relevant to your business.
Note: After setting up your business, you will need to verify your business with a code that Google will send to your designated address. Expect a postcard from Google within 12 days or so.
On-Page Elements
Of course, if you want to optimize your website for local search, then you should start with the website elements.
301 Redirects. These come in handy should you choose to remove a page or change the URL. 301 Redirects are basically commands that redirect search engines and website visitors alike to a different page.
XML Sitemap. Your sitemap makes it easier for search engines to crawl and index your site's pages.
Contact Page. Optimize your Contact Page to display all relevant business information such as email, phone numbers and all your business locations (if available).
Consistent Business Details. Make sure your business name, business address, email, phone, etc. are uniformly displayed across your website.
URLs. Make sure your URLs are SEO-optimized by making use of structured and static URLs. Improve your URLs further by adding language markers.
Mobile-Friendly Website
Google has taken mobile-friendliness as the biggest ranking factor in its algorithm. With that said, optimizing your website to be mobile-first is a step to optimizing for local search, as well. There are many elements you can update or develop in order to have a mobile-friendly website. Here are some of the things you have to priorities:
Responsive design. This means that you have to optimize your website so that it can seamlessly render into whichever screen size your user is using to view your site.
Improve your page loading speed. The slower your pages load, the higher the chances your visitors will leave. Minimize your bounce rate by improving your website loading speed.
Optimize your content. When creating content for your web pages, always consider how it will look like on a hand-held or smaller device. With that said, make sure you create clear and concise titles and meta descriptions.
Not sure if you have a mobile-friendly website? Test here.
Google Analytics
Data is an important element you can use to analyze your website's progress. Every change you make to your website should be backed up by data. Google Analytics is a wonderful tool that you can use in order to make data-driven decisions that impact your website and your business.
Tip: Keep everything organized by using the email you used to create your GMB account to set up your Google Analytics account.
Business Directory Listings
Step up your business listing game by signing up and listing your business to local business directory websites in your area, state, region or country. Aside from location-specific directories, you can also look to list your business in niche-specific directories. Social platforms also enable businesses to create business pages, so make sure to take advantage of that and create a business profile and update and optimize it regularly.
Remember to include all the necessary information about your business (business name, address, phone, website, availability, etc.) and a description of your business that clearly states why you stand out from the rest of your competitors.
Content and Backlinks
If you want to direct traffic into your website, then content is the way to go. Set up a blog that is relevant to your business and publish blog posts that are specific to your target location. Make sure you avoid duplicate content and that you update your blog regularly.
Building quality backlinks is another way for your business to build authority and to form connections within your target market. Boost SEO for your domain by generating referral traffic from well-known websites. You can do this by creating business accounts across various social platforms, guest blogging on relevant websites, listing your business in directories, and posting your articles on websites that host articles (i.e. LinkedIn Pulse, SlideShare, etc.)
Customer Reviews
Your customer reviews play an important part in your business. Think of it as a digital version of word-of-mouth. And we all know how word-of-mouth marketing is effective as there is a tangible evidence of a customer's experience with your business.
That being said, it is ideal for you as a business owner to monitor and actively respond to your customer reviews and testimonials whether it's a negative or a positive feedback. Also, make use of your positive feedbacks in your marketing campaigns or when you create landing pages, for example.
Always seek to generate more reviews to improve your rating.
How do you kickstart your Local SEO optimization? Contact us!
SiteSpot is a website management system that makes writing, designing and maintaining your site a breeze.