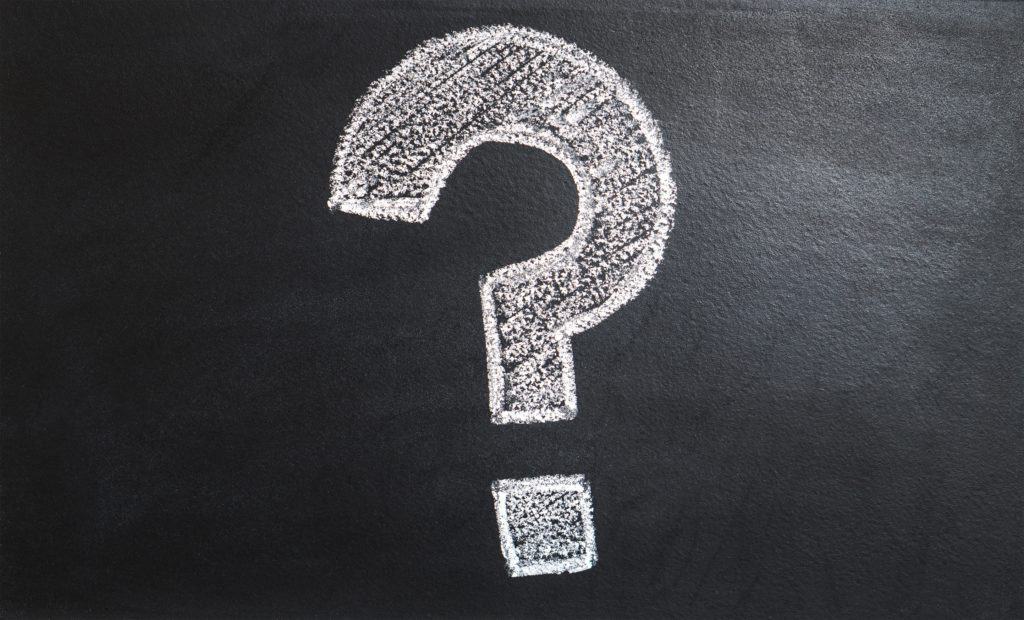 10 Questions & Concerns Before Getting a Website
If you're a business owner looking to own a space of your own in the web, then you might have considered getting a website at some point. While that's all well and good, most business who want their own websites, especially small businesses, may not have an allocated budget.
If you're one of those businesses who are keen to have their own websites now, but are not sure whether it's a sound investment to make given your budget then it's time to plan everything with care.
To help you with planning, we've compiled ten (10) of the most probable questions/concerns you will face when it comes to having a website.
CONCERN #1: Does my company/business really need a website?
Now, this question can obviously be answered by a "yes" or a "no". The thing is that, at the moment, you may want a website, but not necessarily "need" it. At least, not yet.
It all boils down to your business needs. If you feel that your business needs more traffic and that you would want your business to be easily found through the internet, then a website is a sound solution among others. But if you feel that your business is doing extremely well and that extra traffic to your business would mean more customers than you can physically cater to, then holding off until you have the capacity to hire more hands to work is also a sound idea.
On the other hand, if you need a website to be able to communicate with your prospects better or to simply have a venue where you can showcase anything and everything about your business, then a website is an absolute must!
Remember that your website will serve as your calling card/catalogue/banner/bulletin board all-in-one over the web. It can be a lot of things for your business, so if a website absolutely satisfies a business need, the next step should be acquiring your own website.
CONCERN #2: How much budget should I allocate for the website?
Before all else, you must consider that there are three things you have to allocate your budget for, namely:
The registration of your domain name
The site hosting
The cost for the website development (if you're going to have a developer do it for you)
Registering your domain name means that you buy your rights to use www.yourcompany.com or www.yourcompany.org or any other name as your website address. Hosting cost varies from service provider to service provider, but be prepared to shell out at least about $30 or more a year. Remember that you have to renew your registration every year or two depending on the package you subscribe to.
Your site hosting is where your website files and data are stored in a server so that your website visitors can access your website. Like your domain name, you have to subscribe to a site host and depending on the package you purchase, it can set you back as low as $20 for basic websites to $50 or more for websites with more features and functionality.
Obviously, the website development bit will consume the most of your website budget. Developing your website means building your website from the ground up. This includes graphics, texts, your links and codes to create your web pages and make it as user-friendly and informative as possible for your website visitors. Unlike running an online ad where it is visible as long as the campaign is funded and running, your website is up 24/7 barring website maintenance and other technical concerns.
Website development can set you as low as $500 for basic one-page websites to as much as $2000 for multi-page complex websites.
OTHER COSTS:
Maintenance – of course, you will need to regularly maintain your website to make sure it is in its top form. This varies from basic tasks such as updating/adding content to slightly advance tasks such as updating your website, plugins or your theme versions. If you are unsure of these tasks, it is best to consult your developer.
Email services – for those who want to have business emails such as yourname@yourcompany.com or the like, email hosting services will come with extra cost. It is best to check your domain host service provider for packages that include such services.
CONCERN #3: My business already has a page in a directory website, do I need my own website?
If you find that you already have a web page dedicated to your business in a directory website or your parent company, then that's fine. If you feel that that particular web page already drives sufficient traffic to your business, then you can consider holding off on getting your own website.
Do note, however, that that particular web page does not translate to you having your own website. Do note that a feature page in a website that does not belong to you can only do so much as far as communicating with your costumers and informing them all that they need to know about your business is concerned.
CONCERN #4: I do not use a computer. Do I need a website?
If you're a small business where you're mostly hands on in the operations, then it's high time to get your own computer or assign someone to check on the website and emails in their computer. Otherwise, you can hire your website developer to oversee your website's maintenance and needs.
CONCERN #5: I do not have a physical product.
A website isn't limited to businesses with physical products and merchandise. A website can also serve as a gallery, catalogue, booking page or just a place to make your business information such as your address, phone number, business email, business hours for your visitors to find over the internet.
CONCERN #6: A website may connote that our business is impersonal. We want to personally interact with customers.
A website lets you personally interact with your customers even without having to meet them face-to-face. You can set an enquiry form or a live chat for customer service purposes letting your customers know that you are hands-on even through your website.
CONCERN #7: I don't know how a website works and what to do with it.
You don't really have to anything to your website as long as all important information that a customer may search for is already in your website. Save for maintenance and updates which you can easily outsource to professionals, you don't need to personally see to your website.
CONCERN #8: We are already spending for our advertising campaigns.
It is important to understand that a website is not an advertising instrument. Rather, it is something that complements your marketing campaigns given that there is a website to drive your traffic from your ads to. With a website, customers who click your ads will be redirected to your website which will give them the chance to know more about your company and your products or services giving you more chances for them to convert to sales.
CONCERN #9: Most of our customers do not use computers much.
In this day and age, and with the rise of mobile, you do not have to mind much about your customers not using computers. Optimising your websites for mobile will make it easier for your customers to navigate through your website.
CONCERN #10: My business relies mainly and is successful through word-of-mouth.
You can add features to your website that lets your customers submit feedback and reviews about your company, service or products. You can also enable your website to display ratings posted in your Facebook page for a digital version of word-of-mouth.
Summary
A website is a tool that, sooner or later, you will need if you want a slice of the market that is more in tune with online transactions and interactions. Remember that getting your website is a one-time expense as compared to running ads where you need to fund regularly for it to be able to run.
In a nutshell, a website does this things
It serves as your billboard/catalogue/calling card in the web
It can be a place where you promote your services or products, or your content
It serves as a place where you can leave information about your business (where it is located, how to contact you, your business hours)
It serves as a place where you can publish the latest news about your company
It serves as a place where past and existing clients can write their reviews and testimonials about your company, products or services
SiteSpot is a website management system that makes writing, designing and maintaining your site a breeze.