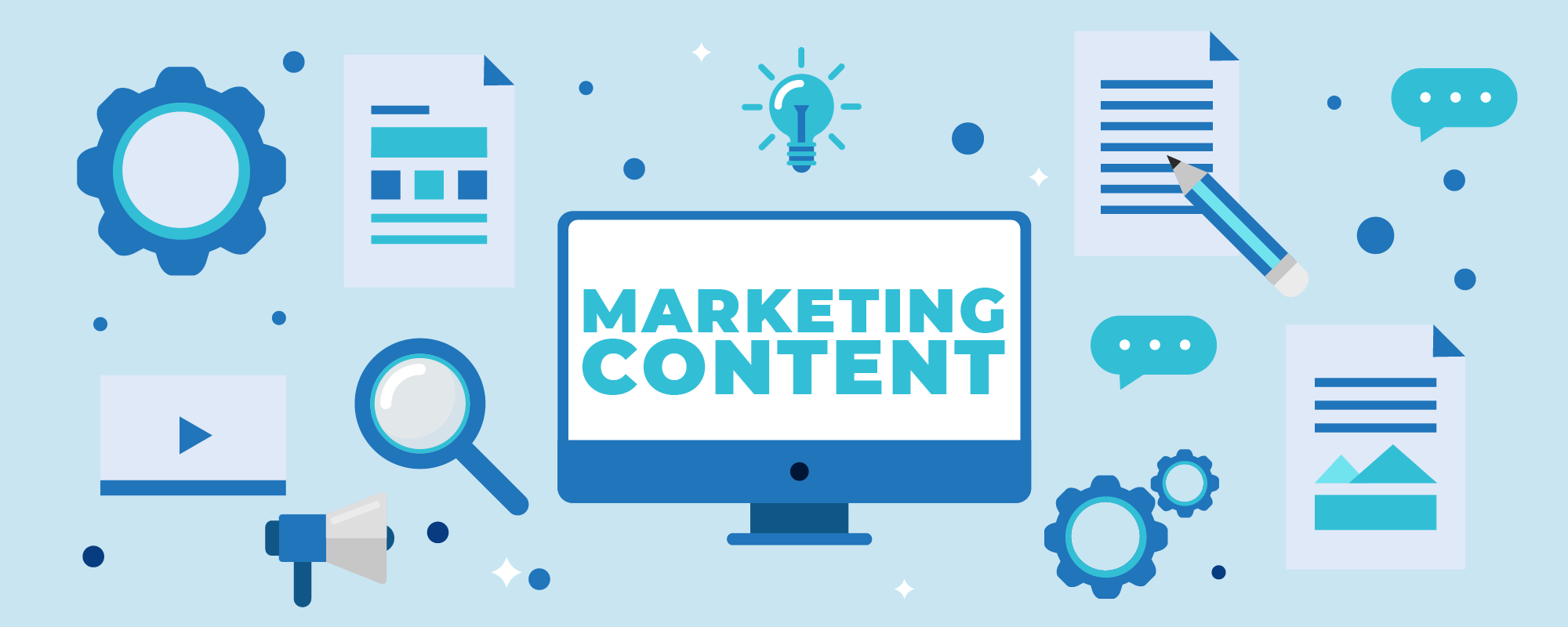 Developing Your Content Marketing Strategy
If you've been in the market for a while, chances are that you have, more or less, significant competition. If this is correct, then it's time for you to determine your position in the industry and what it will take for you to stand out from the rest and get a leg up in the competition.
The first thing you need to do is to review your content strategy. If you've been using the same strategy for a while, then it's good to review said strategy and update it in keeping with demands of the industry and the needs of your business and your business goals. That being said, it is essential for you to have a solid marketing plan to align your content strategy with.
With 2019 fast approaching, it's high time you start developing a new strategy. This article will discuss some ideas and what you can do to build or re-vamp your content strategy. We will discuss:
What content strategy is
The benefits of content marketing to your business
Why you need a content marketing plan
And how to create a solid content strategy aligned with your marketing plans
It is important to note that the concept of Content Marketing Strategy and Content Strategy are two different things. Content Strategy is an element of the whole picture that is a Content Marketing Strategy. While Content Strategy is just a single aspect, it is still a very important part of a Content Marketing Strategy.
So, what is Content Strategy?
If you have a website and/or social media accounts, you'll know that content creation plays an important role in reaching out to your audience and target clients. Content strategy is simply how you manage all forms of content that you use in marketing whether it's written, downloadable, visual or any other forms of content you use in marketing. Of course, just because Content Strategy is a simple concept to understand does not mean that it is negligible. It's still a part of your marketing plan, after all, and there are some important things you should consider.
1. Your Target Audience
Your target audience will comprise of your target market, but you have to take into consideration that there isn't one general type of audience. There is more than one type of reader and/or client, after all when it comes to likes, dislikes, goals, the medium of engagement, and the like. With that in mind, creating marketing personas and tailoring your content to cater to more than one type of persona is advised.
2. The Pain Points of your Audience
A pain point is a problem or challenge that your target audience is currently experiencing. Whether it's getting them through the awareness that there is this particular pain point or you're trying to help them through that pain point with regards to your product or service, the content strategy will play an important role in that aspect.
Your content will be informational and educational with the goal of helping your target audience to overcome that pain point with the solutions that you offer.
3. What Makes You Stand Out From the Rest
You will have to consider that your content should be compelling enough to reinforce the notion that what you offer is not the cookie-cutter type of solution that your competitors are offering. Your content should clearly point out why it's worth buying your solution and why they should listen to you.
4. The Content Formats
Another consideration is the format of your content. By determining what topics you want to share, you can easily figure out what format best suits your topic be it through a blog post, a social media status, infographics, a video, a Webinar, Press Release, or any other type of content format there is.
5. Which Mediums You Will Use to Publish
Aside from the content format, another thing to consider is where you want to share your content. Whether it's through your website, your blog, or through your social media channels is something that should be included in your content strategy.
6. Content Creation and Publication
The next thing to consider is the content creation and publication process. It is ideal to create a content calendar at this point to give a clear-cut view of when content creation should start, when it's due for review and revision and when it should be published through your channels.
Why your business needs Content Marketing
Content Marketing is a great approach to attract the attention of your target audience and engage them for retention. Over time, and with careful planning and execution, a solid Content Marketing strategy will be a significant source of organic and qualified leads and web traffic for your business.
Your Content Marketing Strategy
As stated earlier, the concept of a Content Marketing Strategy is different from a Content Strategy in that a Content Marketing Strategy involves the whole of your marketing strategy that is executed through the means of content. This means that careful planning should be considered through each element of your Content Marketing Strategy.
1. Define the goal of your content marketing plan
If you're creating a marketing plan, there has to be a clear-cut goal you wish to aim for instead of blindly going through a marketing campaign. With a clear goal, you can tailor and align each element towards that goal. Whether it's to increase your following, generate qualified leads, generate subscriptions or increase sales, if you know what you want your marketing campaign to achieve, then it makes it easier for you to plan your strategy.
2. Determine your target audience
Who is your target audience? Who is your target buyer? If you're still unsure about this part, then it's ideal to create a marketing persona. Whether you're new to the business or not, it's important that you create a marketing persona to determine who your ideal audience/buyer/client is. If you're new to the business, then it's time to start now. If you're an experienced marketing, it's time to review if your existing marketing persona still aligns with your current marketing goal.
3. Audit and review your existing content
If you've been in the business for a significant amount of time, you may already have existing content laid out. If that is the case, it's time to revisit your content and see if they need to be updated to contain current data. Another thing you can do when reviewing your existing content is to see if you can repurpose said content into a new format.
For instance, if you already have a number of blog posts available, perhaps you can create a short ebook out of it, or a how-to content can be made into an infographic. There are many possibilities.
4. Acquire a content management system
A Content Management System or CMS should be carefully chosen according to your budget, business needs, and goals. A Content Management System is what you will use to help you create, manage and publish your content. Some CMS also has content analytics features whether it's native or an add-on. Examples of CMS include WordPress and CoSchedule.
5. Develop content topic and ideas
Brainstorm and create a bucket list of content ideas you want to create. There are even some tools available that can help you generate content ideas according to certain relevant keywords as your search parameter.
6. Decide what content formats you want to create
We have discussed content formats earlier on, but to give you a greater insight into content formats that you can create, check out this list:
Surveys
Quotes
Podcasts
Quiz
FAQs
Q&A
Content Curation
Webinar
How-to Guide
Infographics
Meme
Press Release
Illustrations
Email Newsletters
Whitepaper
Ebooks
E-magazines
User-Generated Content
7. Share and manage your content
Last, but not the least in creating your Content Marketing Strategy, is publishing and managing your content. Now, this is not a one-and-done deal. This element is also vital. It is important to determine and manage how and when you want to publish your content. You have to take a lot of factors into consideration such as holidays and other occasions that warrant for more careful planning. This is where an editorial calendar is most helpful.
Aside from making use of an editorial calendar, you also have to take note of what content you can repurpose in the future and what content is considered evergreen so you can share and re-share for a period of time.
How do you plan your Content Marketing Strategy and how often do you improve it? Let us know in the comments below!
SiteSpot is a website management system that makes writing, designing and maintaining your site a breeze.