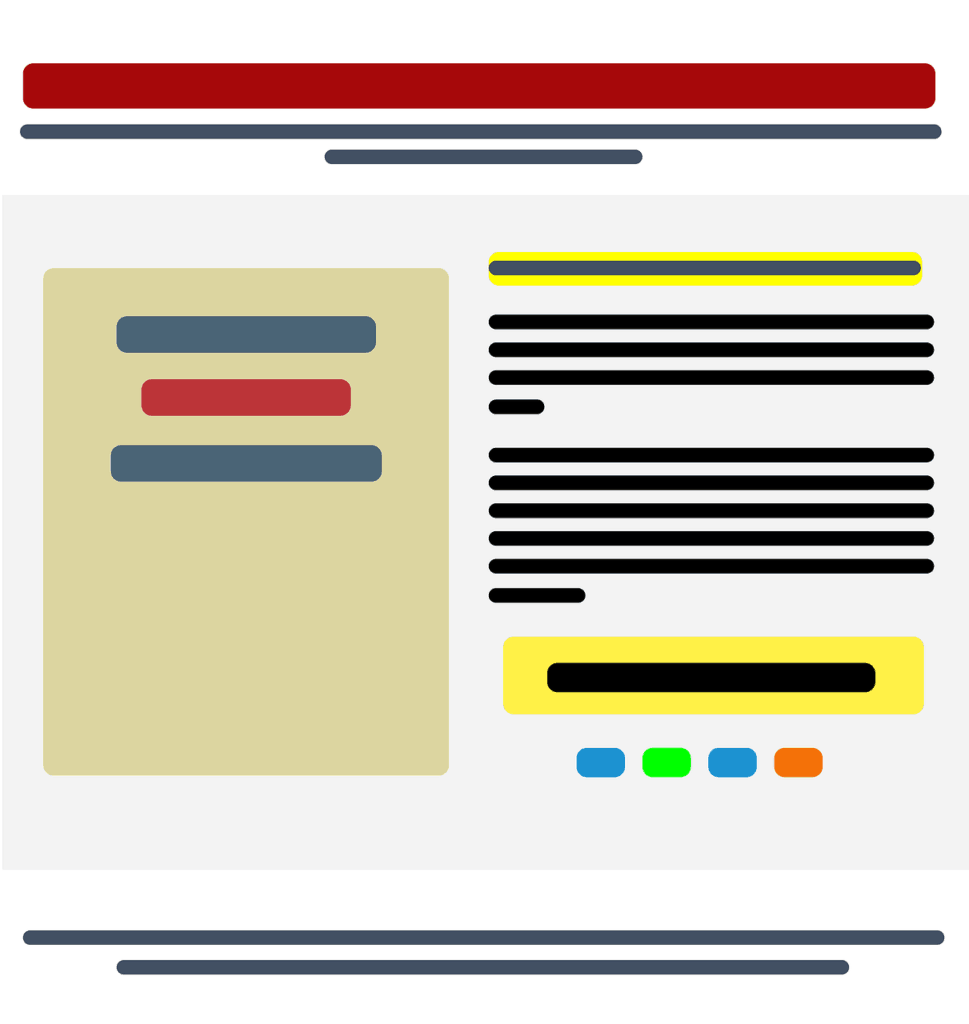 Landing Pages: What You Need to Know
Have you ever clicked on an ad or promotion and find yourself redirected to a page different from a regular web page? You might have been redirected to a landing page. If you're new to landing pages, you might think that it's no different from a regular web page. The thing is, a landing page has a unique goal or maybe even a unique set of goals virtually different form a regular web page.
In this article, we will discuss what a landing page is and how it is a valuable lead generation tool for any business.
What is a landing page?
A landing page is meant to be a destination web page where visitors "land" when they read your website. Compared to a regular web page, a landing page has a set goal which is to convert your website visitors. Whether the conversion goal is to capture leads, subscribers, opt-ins or sales, a landing page is created for any of those goals.
Landing page for lead generation
As mentioned earlier, one of the goals of a landing page is usually to generate leads. This makes landing pages highly valuable tools for marketing and conversion goals. Landing pages for lead generation usually comprises of several phases, the first of which is to nurture these leads through email marketing and email sequences. This phase is where you learn more about your leads and their struggles and where they learn more about your organisation and the solutions you offer for their struggles.
Without a landing page to serve as a launch pad f or your email marketing, you will never be sure that the leads you collect are the perfect fit for your marketing. That is because a landing page is created to target with you ideal market in mind.
With a landing page you make sure that:
Your marketing is delivered to your existing clients/customers and your social media followers/fan
The right traffic will click on your offers
The right traffic is interested to know more about your promotions and offers.
Elements of a landing page
Like any other marketing campaign, the first impression will always be important. While simple corrections and updates can be rectified through testing, the first impression will always stick with your visitors. To
Headline
Your headline is one you shouldn't make light of since it's one of the things that will align your ad copy to your landing page marketing copy. A compelling headline will give your visitors a glimpse of what to expect from you moving forward and will compel them to sticking around long enough to read through your landing page or watch the video that comes with it instead of exiting.
Below are the characteristics a compelling headline should always possess:
Clarity. Your headline should be concise and on point. Avoid ambiguous headlines and clearly explain your product or service.
Relevance. Your headline should always align with your ad as this will give them the notion that you are dependable.
Empathy. Your headline should have the notion that you feel for your visitors – that you understand their struggles and that you provide a solution for them.
Copy
A persuasive copy further reels in your prospects to read more about what you have to say. Your copy will talk about your prospects' struggles, your solutions, why your solutions work and what they should expect moving forward. Your copy will be used to convince your prospects to convert, in short.
For your copy, you have to consider the following things:
Writing Style. Your writing style will dictate the tone of voice of your copy – whether it is business-like, casual, or conversational. Use compelling words and avoid using overused buzzwords such as "cutting-edge" or "new and improved" as this may put off some readers.
Format. Consider using bullet points instead of whole paragraphs and strategically bold or italicized font styles to accentuate and make important information stand out.
Volume. This denotes the amount of copy you will use for your landing page. While it's necessary to get all your points across, remember to only put all the necessary and important information and avoid redundant information.
Media
Add engaging media in your landing page. A good visual such as images, infographics or videos will help accentuate all the information in your copy or help your ad copy get the point across to your prospects.
Trust Indicators
Your potential customers will be more likely to convert if they feel that converting is secure. Your prospects should be able to trust your brand and organisation before they make the decision to convert.
Here are some trust indicators you should consider adding to your landing page:
Testimonials
Trust badges
Privacy policy
Third-party seals
Lead form
Your lead form is essentially where your prospects will enter their contact information, most especially their email address and/or contact number. Most prospects tend to be wary of lead forms that ask more information aside from the usual name, email address and/or phone number so take note of that when creating your lead forms.
Call-to-action
A compelling call-to-action (CTA) leads your prospects to actually convert. As its name connotes, it calls your visitors to take action and fulfill the goal of your landing page – which is to convert.
Here are some of the things you should consider for your CTA:
CTA copy. As mentioned earlier, your CTA copy should be compelling to convince your prospects to convert. Make sure it is clear and concise.
Position. The position of your CTA is very important. Make sure you place it somewhere in your landing page where it is more likely to be noticed.
Size. Make sure the size of your CTA is sufficient enough for it to be noticed no matter where you place it in your landing page.
Color. Contrast the color of your CTA to make sure it stands out from the rest of the landing page elements. Do take note not to make it clash with the rest of your landing page's color, however.
Tip: Take advantage of your white space to make other features of your elements such as font style or font color pop and draw attention to important elements in your landing page.
Ready to implement your landing page?
Now that we've discussed all you need to know about landing pages, it's time for you to brainstorm and create your own plans and strategies to build your own landing page and promotions.
Do you already have a landing page set up? Comment below and share your promotion tips and best practices!
SiteSpot is a website management system that makes writing, designing and maintaining your site a breeze.