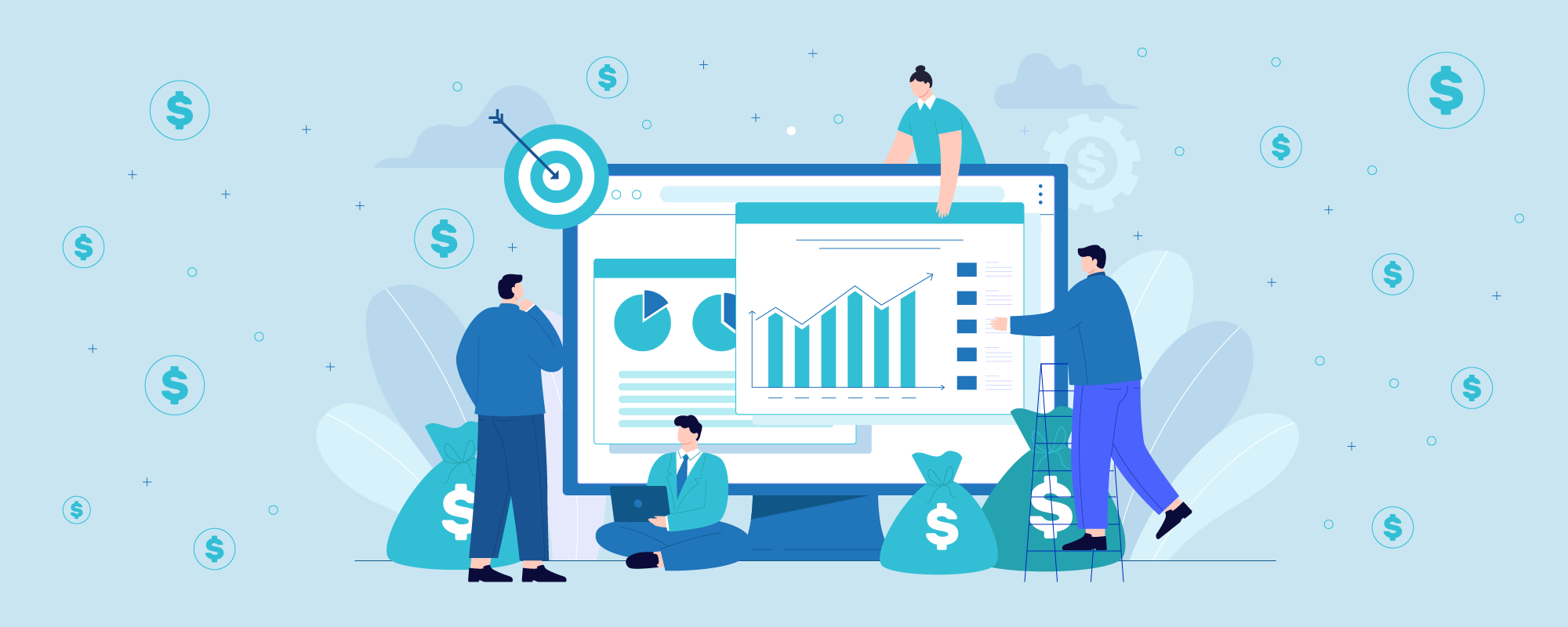 10 Elements of a High-Converting Landing Page
Creating an effective and high-converting landing page can be a daunting task. You don't just start creating it from the get-go. An excellent landing page should be properly planned and prepared for.
An effective landing page is more than just something that looks good, design only takes a fraction of it. An effective landing page is made up of elements strategically planned and set in place through understanding consumer psychology and determining what your target wants.
To create an effective landing page, there are 10 elements that you have to strategically plan and develop.
10 Elements of a High-Converting Landing Page
Of course, an effective landing page, will comprise of multiple elements strategically created with one goal and that is to compel the prospects into converting. Each element should be
1. HEADLINE
Your headline should be clear on the get-go. Make sure that the headline aligns with your ad copy or the content you used to entice your prospects to be redirected to your landing page. A headline that greatly differs from the goal or the offer from the ad will only cause your prospects to exit your landing page without reading and converting.
Here's what you should look for in an attractive headline:
The headline should immediately grab attention.
The headline should clearly state what your offer is about.
The headline should be concise with an ideal number of 10 words.
2. SUB-HEADLINE
The sub-headline should re-enforce your headline. Now, you might be wondering why you still need a sub-headline when you already have a headline that attracts attention, right?
That's because a sub-headline's goal is to supplement the headline and hook your visitors in. Think of it this way. The headline attracts your prospects' attention, but what makes them decide to stay and check out the entirety of your landing page? That's where the sub-headline comes in.
Here's what to consider when creating your sub-headling:
Your sub-headline can be slightly more detailed and in-depth than you headline.
Your sub-headline should be positioned directly underneath your headline to be seen directly after reading the headline.
Use elements that persuade your prospect into signing up or buying in.
There isn't a clear-cut template into creating your sub-headline.
If you're going into the detailed and in-depth route, clearly define what you're offering.
3. IMAGES
Because the brain processes images faster than text, visuals such as pictures and illustrations are effective means to supplement your landing page.
When selecting the perfect image for your landing page, remember the following:
Make use of high-quality images
Make use of relevant images to your campaign or offering.
If you are selling a service, make sure that you use a photo relevant to that service that is sure to catch your visitor's attention.
If you are selling a physical product, make sure you use a good quality photo of the product.
Make use of large images to really gain attention.
4. SALES COPY
An effective sales copy is that one element that makes your offer clear to the visitor. This part is where you give them a clear idea of the product or service you are offering, what sets it apart, and what to expect if they sign up or buy in.
Of course, you don't necessarily need to create a sales copy. Sometimes marketers include everything a prospect needs to know into the headline and sub-headline of the landing page.
But, if you're still looking to include a sales copy into your landing page, consider the following:
Clarity is key.
Your sales copy must state why your solution is the best option for them.
Your sales copy must contain everything your prospects need to know about your offering.
Include the value proposition or the benefits of your offer.
5. YOUR PROSPECT'S PAIN POINTS
We don't like pain. And we're not only talking about physical pain. We're talking about challenges, setbacks, hurdles and problems we face that might be hindering us on a day-to-day basis.
They key here is to state that you know your prospects' pain points and make them really think about it by discussing what they stand to lose if they do not rid of those pain points.. Make them want to subconsciously seek relief from that pain.
6. YOUR SOLUTION
This part should be right after mentioning your prospects' pain points. Because your prospects want to do away with the pain and find a solution to make it go away, your offer should do just that. Discuss why your solution is the one to choose among rest.
To illustrate this, let's take the pain literally and say that the paint point of your product is migraine. And what solution is best to offer than pain relief, right? Now, to make  your solution more enticing, you have to state more than the obvious that your medicine is the solution you offer that not only alleviates pain, but it provides them the freedom and relief to do the things they do without that pain and that, in turn, gives them happiness as well.
Get the picture?
So, to clearly point out your solution to your prospects' pain points, consider the following:
Your solution not only meets it's functional role, but it also gives a benefit beyond that role such as happiness, freedom, joy, etc.
Your solution should clearly state that there are emotional benefits gained if they choose to use your solution.
7. TESTIMONIALS & FEEDBACKS
Adding testimonials and feedbacks to your landing page give your prospects assurance that your solution or your brand is an authority in the industry and that they have tried and proven the quality to satisfy, or even go beyond, expectations.
Because your prospects wants to know that they can trust you and your solution, a testimonial will go a long way in cultivating that trust.
Here's how you can add your testimonials and feedbacks into your landing page:
Choose to add testimonials that are specific. Ask your past or current clients to specify what they liked most about your product or service and how it has helped them achieve the goal intended with your product or service.
Use testimonials from real people. While using influencers and celebrities to vouch for you is effective, what's even more effective is to feature people that your audience can relate to.
Make use of pictures of your clients or logos of organisations you have worked with.
8. METHOD OF CONTACT
Now, this part is very important. When a method of contact is included in a landing page, it deals away with the feeling of detachment. It gives the vibe that you are just a phone call or an email away should the prospect need more information or clarification before they convert. You can even go the extra mile and add a live chat feature on your landing page.
This gives them the assurance that you are always ready to help and that you have a customer service in place ready to help them should they need it. It's a great strategy to build trust.
Here's why you should add methods of contact to your landing page:
Offering a method of contact to your landing page let's the prospect know that you mean to keep in touch.
A method of contact proves that you are a real company especially if you include your business address and a business phone number.
Adding an business email such as hello@yourbusinessname[dot]com or supportyourbusinessname[dot]com also gives the prospect an idea that you really mean business.
If you do decide to add a livechat to your landing page, knowing that there is someone ready to assist the prospect through every step builds confidence in your brand, product or service, and essentially your business as a whole.
9. GUARANTEE
A guarantee is great way to show your prospects how confident you are about the product or service you are offering. And let's face it, customers love it when you include a guarantee to your offer. It gives them the customer-first reassurance while they are still on your landing page.
Here are some tips to keep in mind when adding a guarantee to your landing page:
Position the guarantee close to your CTA.
Because there are many types of guarantees, use one that is relevant and that works for your offering.
If your product or service does not offer a guarantee, you can instead opt to mention a guarantee that promises to not create inconvenience to them like a No-SPAM Guarantee, for example. This assures them that you do not intend to add them to a mailing list to spam them with sales newsletters regularly.
10. CALL-TO-ACTION
The last element your landing page is your call-to-action or CTA, for short. While it's the last element to bear in mind, it is most probably the most important of them all. After all, ultimately, the CTA is what will convert your prospects.
Consider the following tips:
Use a button. It's tried and tested and users already have it in their minds that a CTA always is in button format.
Make your CTA bigger to command attention.
Make the colour of the button contrasting to the colour scheme of your landing page. Take care that it does not clash that your prospects ignore it, though.
Take note in the positioning of your CTA. It can either be directly below your sales copy, after testimonials, or any other area in your landing page where it's sure to gain the most attention.
SiteSpot is a website management system that makes writing, designing and maintaining your site a breeze.