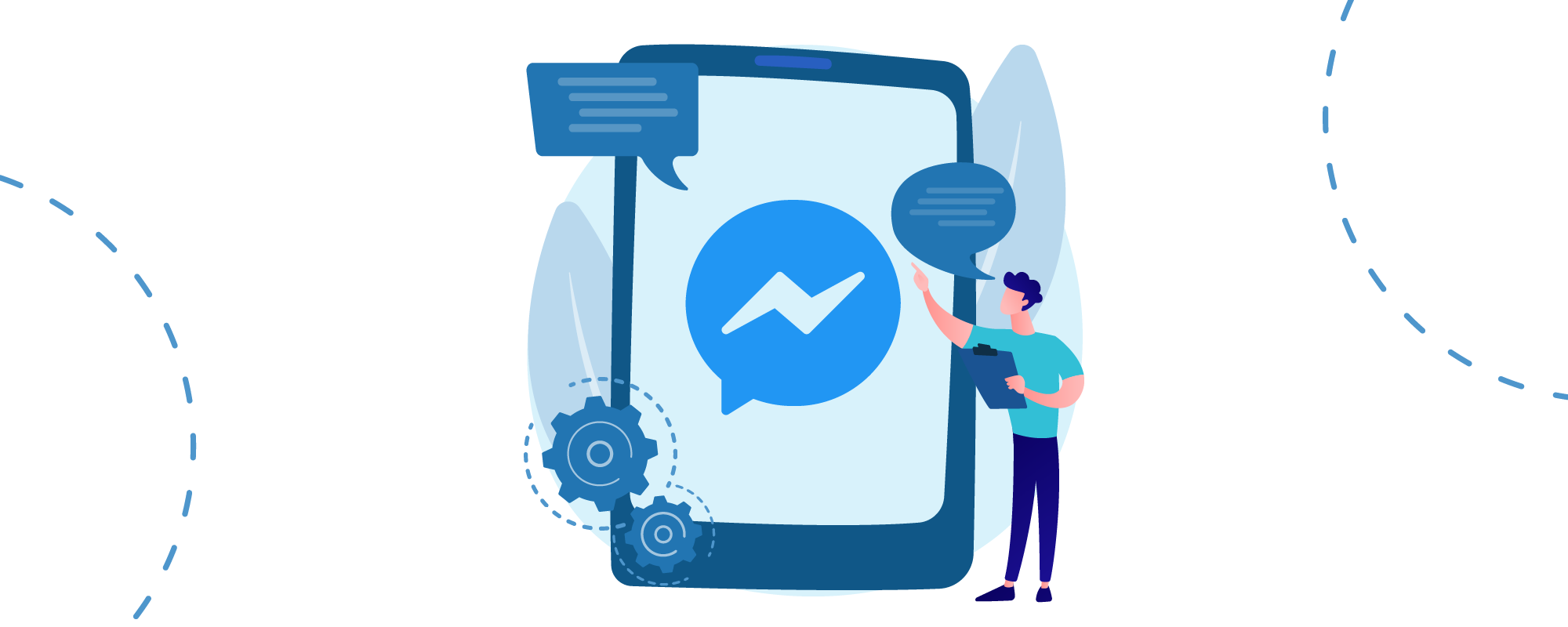 Copywriting for Facebook Messenger Marketing
Most of you who are reading this are no stranger to email marketing. It would also be safe to assume that most, if not all, have an idea of what an email sequence is what it does for lead generation, lead nurturing and conversion. It would also be safe to assume that at some point, your email list can become stagnant producing less conversions now that users tend to favour using messenger apps for communication.
While most marketers tend to go through the process of creating new content, new funnels, new sequences, and new lead generation, it would be wise to look at another direction and go where there is ample traffic. In this case, we're talking about mobile messenger apps and Facebook Messenger in particular.
This is great for those who already have an email sequence in place and would like to have a wider reach than that of email. Since social media has a greater potential to reach a larger volume of market, repurposing your already existing email sequence and using it to market through Facebook Messenger is a good direction.
Do remember, however, that while email and Facebook messenger are similarly used for communication, the psychology behind the uses of each platform differ. Therefore, it only follows that while you can, indeed, repurpose your email sequence content, you will also have to tailor the copy for Facebook messenger. In short, it is not just a simple copy and paste task.
With that in mind, we've created a simple strategy guide on copywriting for Facebook messenger.
Let's start.
Step 1:
Set your goal
Like every marketing campaign, you have to decide on the direction. That means the goal in which you want to attain with your marketing. It could be to increase website traffic, subscription, sign ups, sales or whatever goal your campaign is.
Step 2:
Determine your marketing's core message
As mentioned earlier, email and Messenger have different psychology for their uses. Users may forgive a long email, but for Messenger, a long message may be overlooked and be 'seenzoned', as users tend to call the act of opening a message but not really reading nor responding to it.
In order to avoid being 'seenzoned', you will want your message to be clear and concise. Focus on your core message and avoid sending an overly long message in just one chat bubble. If you have to, you can send it over multiple bubbles.
Step 3:
Be casual
With emails, we tend to be business-like and formal when sending marketing messages. With Messenger, we have to take note that the common voice of communication is casual. Use textspeak when necessary, but avoid over-using it. Make sure that while you use textspeak, your readers will still be able to understand your message. Make it more casual by adding in some emoji!
Step 4:
Test and improve
Like any other campaign, you should test, test, test and test. Test different versions of your sequence if available and take note of where users respond to the most or drop off anywhere during the sequence and use that information to improve and strengthen your content and strategy.
Now that you know that Facebook Messenger marketing is possible and that you have a basic idea on how to go about it, why don't you try it for yourself?
If you want an in-depth discussion on how Facebook Messenger marketing can further improve your marketing campaigns, drop us line. We'll be more than glad to determine if our strategies are the best fit to your business.
SiteSpot is a website management system that makes writing, designing and maintaining your site a breeze.